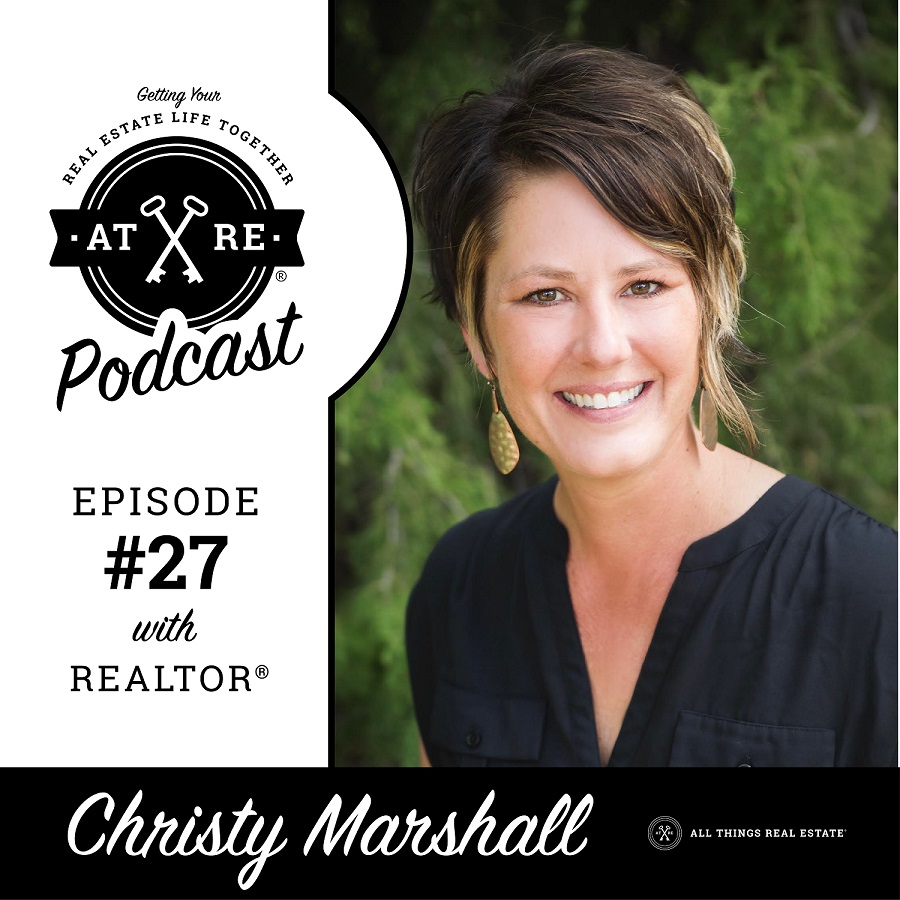 Christy Marshall has two loves: people and homes. The matches just keep getting more and more exciting for her. I know Christy well because she's been with my brokerage (that I co-own with Chris Guinn III) Dwell Realty, and I can say that she nails it with collaboration as she works together with clients to provide them with the best options. She loves to be known as part of the "get-along gang," as she makes working with her feel more like having fun with a friend. She has mastered being able to be a Realtor® in both Portland AND Colorado. 
Listen to how Christy was able to pivot working from one state to another with the help of a team, a mindset of flexibility and collaboration, and impacting her communities.
You can connect with Christy on LinkedIn and Facebook. Go on over to https://www.hubreal.com/agents/1037712/Christy to learn more.
You can connect with me, Tracey Hicks, on LinkedIn and Facebook. Check out our website, https://allthingsrealestatestore.com, so you can stay up to date on our latest promos and find the best real estate products you'll need to get your real estate life together!
Feel free to email me at hello@allthingsrealestate.com, I'd love to hear from you.
This podcast is in part brought to you by our team over at Streamlined Podcasts! Streamlined makes it super affordable and convenient for us to edit and distribute our podcast episodes each and every week. Check them out out
www.streamlinedpodcasts.com
 for more information on how you can get started with podcasting today, and enter code 
ATRE
 for a 10% discount off your first month of editing services!
PLEASE LEAVE A REVIEW + Share with your Realtor® friends who want to step up their real estate marketing skills!